" We are 900 Frenchmen "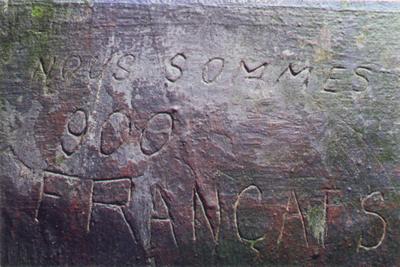 By Eve Line BLUM-CHERCHEVSKY

This is a book like no other you will ever read. Conventional publisher you will find none. The simplest tools and methods were employed in its production, as explained below.

In 1994, for the fiftieth anniversary of the departure from Drancy of Convoy 73, the Association "The Sons and Daughters of the Jewish Deportees of France" led by Serge Klarsfeld, took advantage of the recent independence of Lithuania to undertake a journey of remembrance to a number of the former extermination camps situated in Eastern Europe, including that in Kaunas (formerly Kovno) in Lithuania and Tallinn (formerly Reval) in Estonia.

Separately in May of the same year a group of approximately ten families placed in the newspaper "Le Monde" a formal notice to mark the passing of this sad milestone. I personally put a notice in the same newspaper to commemorate the 50th anniversary of the death of my father Abraham Cherchevsky, one of the deportees.

Following the publication of these notices, a second voyage was organised in 1995 to the deportation sites. Seventeen people, a collection of fathers, brothers and husbands (including a survivor of the Convoy) took part, representing a total of fourteen deportees.

Returning in the plane to Paris, a member of he group suggested that a "small booklet " be written recounting our journey, illustrated with the photographs we had taken; in it would appear a brief biography of those deportees we represented. The plan was voted through unanimously. Three years passed before it was finally produced.

All this, and what followed, is told in "We are 900 Frenchmen".
---
© Éric & Dominique Blum - echo date("j M Y", filemtime($DOCUMENT_ROOT.$PHP_SELF)) ?>